Mini Legend - Car of the Century
The Mini is a small car that was made by the British Motor Corporation (BMC) and its successors from 1959 until 2000. The original is considered a British icon of the 1960s, and its space-saving front-wheel-drive layout (which allowed 80% of the area of the car's floorpan to be used for passengers and luggage) influenced a generation of car-makers. The vehicle is in some ways considered the British equivalent to its German contemporary, the Volkswagen Beetle, which enjoyed similar popularity in North America.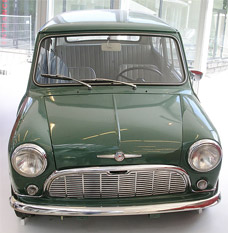 In 1999 the Mini was voted the second most influential car of the 20th Century, behind the Ford Model T.
The Mini was a cultural icon and shows up in movies such as The Italian Job (1969), in which three Mark I Austin Mini Cooper S cars are used in a gold bullion robbery; in Bourne Identity (2002) as a beat-up but surprisingly capable vehicle for a car chase; Goodbye Pork Pie (1981) where a yellow Mini 1000 is used to travel the length of New Zealand.
The Mini has won many awards over the years,
perhaps the most notable include:
"Car of the Century"
(Autocar magazine 1995),
"Number One Classic Car of All Time"
(Classic & Sports Car magazine 1996),
"European Car of the Century"
(Global Automotive Elections Foundation 1999)...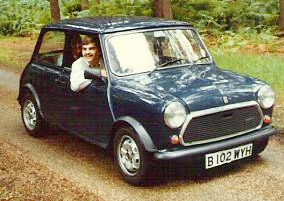 In the end 5.3 million Minis were sold, making it by far the most popular British car ever made.
Mini goes Social o.O